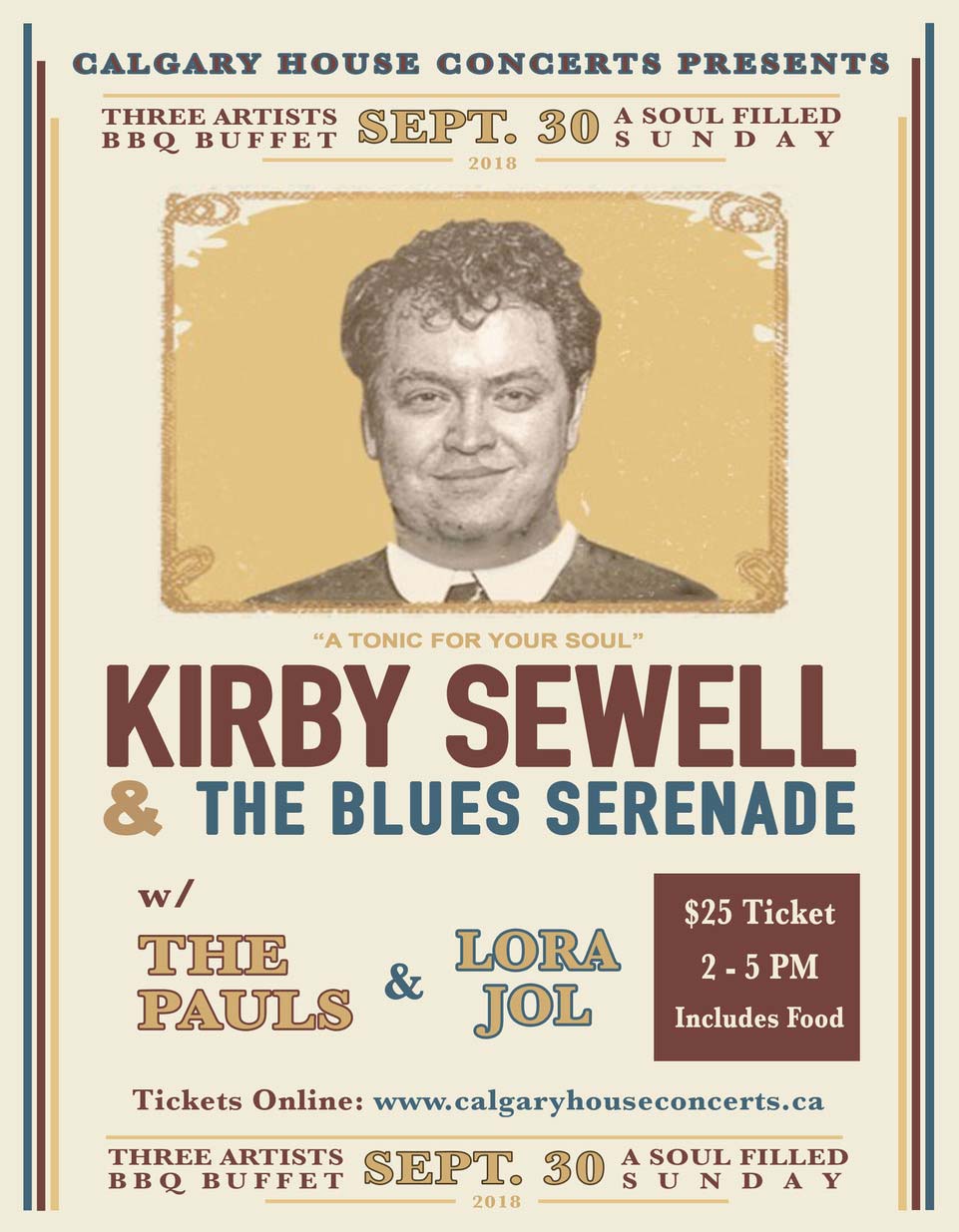 Kirby Sewell has been lucky to do what he loves. SING!
To Kirby life is about creating connections with people thru the resonance of his voice one stage at a time.
The 6 ft 6 Blues belter has shared his gift on International stages from the RBC Ottawa Bluesfest to the Big Blues Bender in Las Vegas. The Maple Blues Award winner released 4 CD's under his name, and 2018 marks the 10th Anniversary of his first EP called "A Southern Country Fried Blues Serenade."
Without doubt I am absolutely stoked to be hosting not only a return visit from one of our favorite duo's "The Pauls" we also feel kind of privileged to share one of the first listens with our friend Kirby Sewell and his new band "The Blues Serenade"
Kirby Sewell best describes his new band in his words:
"I'm looking forward to returning to my roots with this new band I've aptly called The Blues Serenade," says Kirby. "It's going to flashback to those soulful sounds, singing sweet melodies with a strong under current of vocal harmonies uplifting every note. Everyone is going to feel like we're singing directly to them personally like a serenade," he said.
The Blues Serenade resurrects classic songs from the past & spins them in a soulful Blues twist. Songs like Def Leppard's Pour Some Sugar On Me, Michael Jackson's, The Way You Make Me Feel, and the Velvet Underground's, White Light, White Heat are some examples of original takes on classic covers in the Serenade's repertoire, ready to ignite live audiences.
The Blues Serenade is Clayton Jeffrey (guitar), Lora Jol (vocals), Bobby Primeau (drums), Kylah Floen (bass guitar), Jerry Proppe (keys) backing up Kirby Sewell. They look forward to singing for you all.
Here is a YouTube link to a tasty cover by Kirby: https://www.youtube.com/watch?v=47U-V5O7BIs