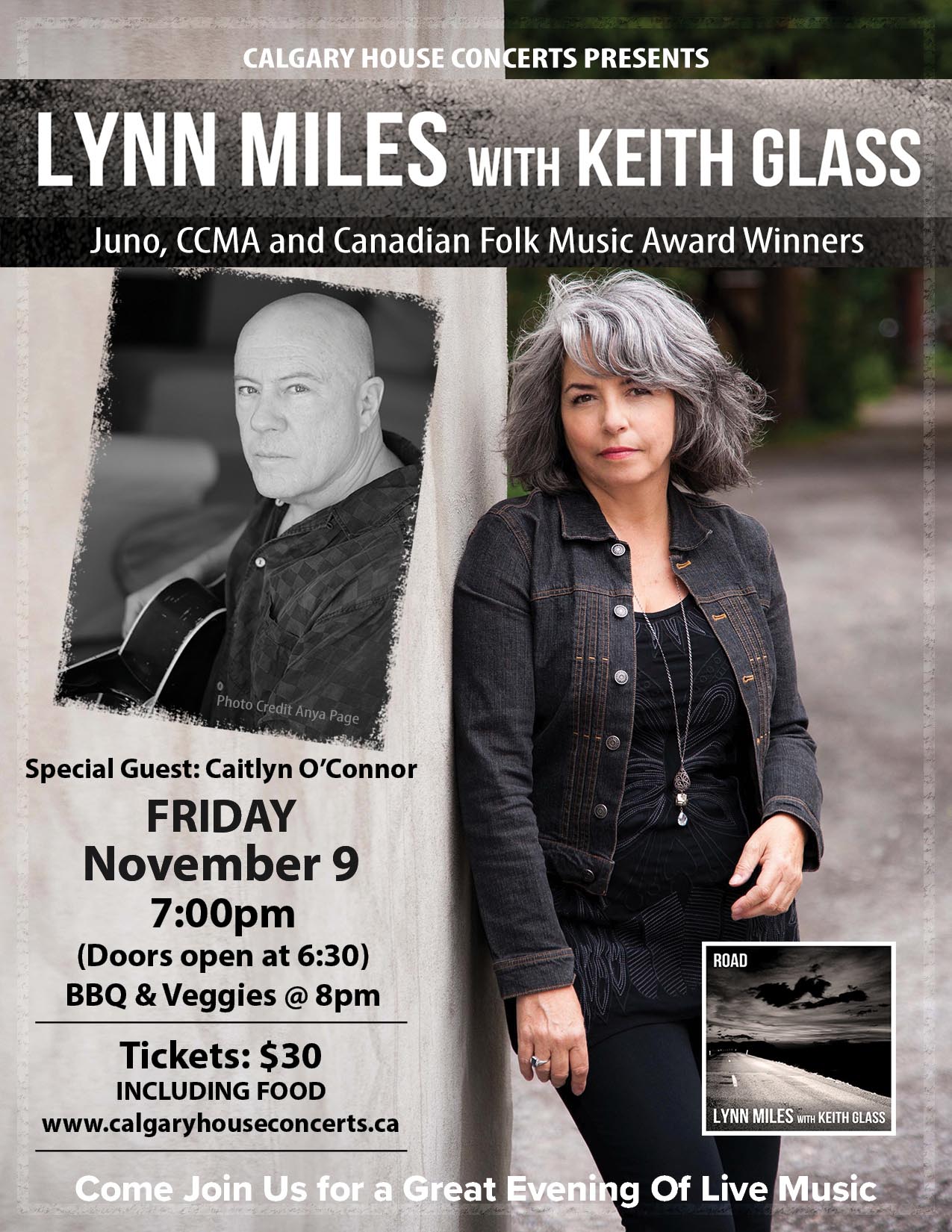 Lynn Miles

https://www.facebook.com/lynnmilesmusic/
http://www.lynnmilesmusic.com/
Lynn Miles is one of Canada's most accomplished singer/songwriters. With thirteen solo albums to her credit, the Winner of the 2002 Juno award for Roots and Traditional Solo Album of the Year and Multiple Canadian Folk Music awards including the latest 2013 "Solo Artist of The Year" for her CD "Downpour" and 2011 "English Songwriter of the Year".
Lynn is one half of the duo "THE LYNNeS" who in 2018 released the Album "Heartbreak Song For The Radio". which has received 5 Canadian Folk Music Award nominations. She has also produced several CD's for fellow artists, including singer/songwriter Lynne Hanson's "River Of Sand" Album, and "Seven Deadly Spins".
Her song "Black Flowers" is on the 2017 Grammy Nominated "North By South" album by Claire Lynch. As well her song "Three Chords & the Truth" is included in the BBC TV show "Case Histories."
In 2013 Lynn was nominated for an Edmonton Theatre Sterling Award for best musical score, along with her guitar player Keith Glass.
Lynn was an instructor in Carleton University's popular music program for five years, teaching performance and songwriting. Lynn has toured and continues to tour across North American, Great Britain and Europe.
Keith Glass
https://keithglassmusic.wordpress.com/about/
Keith Glass is a singer/songwriter, multi-instrumentalist (guitar, mandolin, bass), and producer, and a founding member, guitarist, and songwriter with Prairie Oyster, a group which has received critical acclaim, including Multiple Juno and CCMA awards. Prairie Oyster is often cited as the country's foremost roots/country band. They toured extensively in Canada, the U.S. and Europe over a career that spanned almost four decades.
In 2008,Prairie Oyster was inducted into the Canadian Country Music Hall of Fame.
Keith and his band mates are also the recipients of a SOCAN lifetime achievement award.
When he is not taking playing solo shows or with Keith Glass Band, Keith also performs with Lynn Miles.