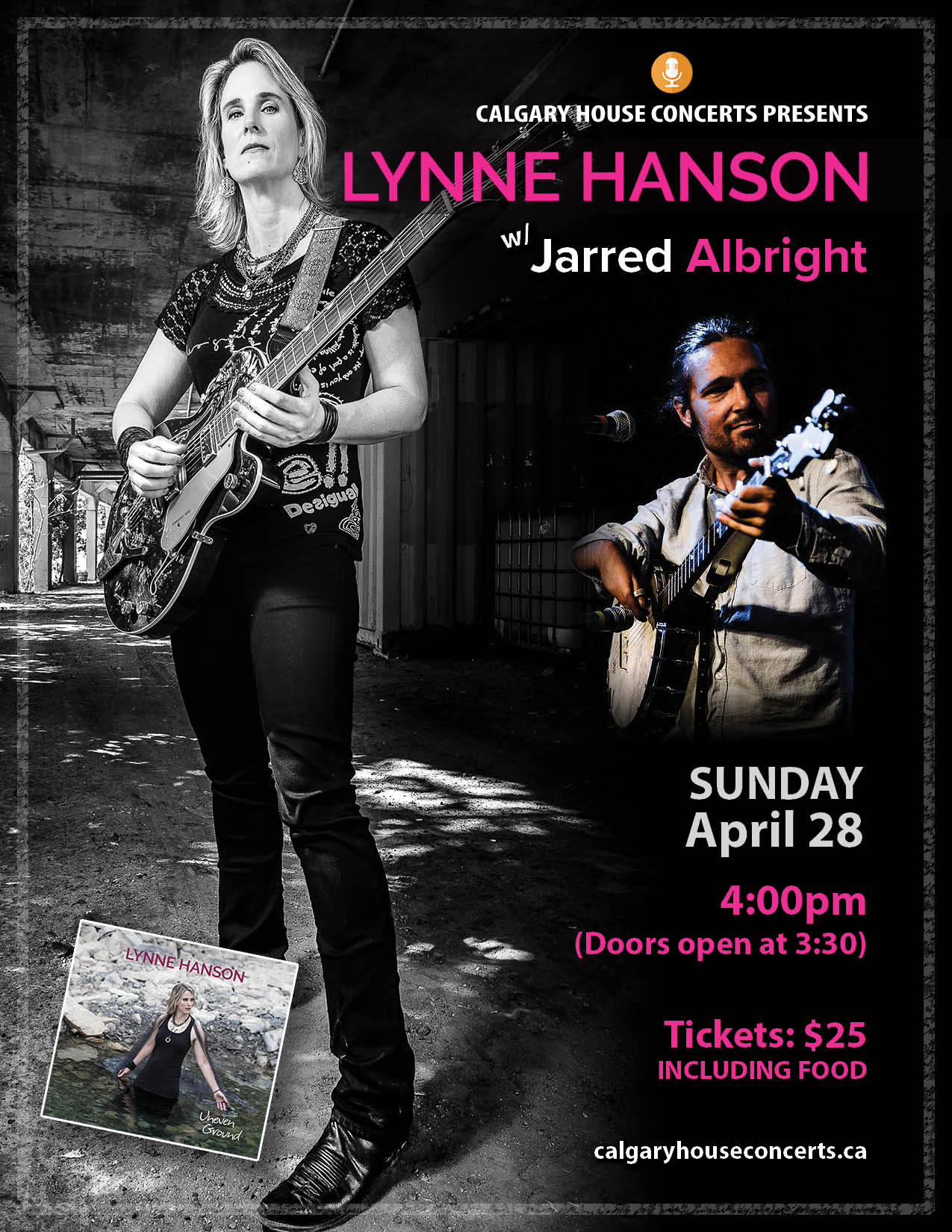 Lynne brings her own unique style of songwriting & performances that will kind of take you on a travel through blues, rock, roots & even a sniff of country possibly with a smooth & easy voice one song that can easily transition into a bit gritty roots tune the next.
This lady has truly has to be one of the hardest working individuals I can recall after looking at her schedule. With events across North America & overseas so it didn't take long to realize we have had some good fortune for our April 28 gig.
Adding to the richness of this show Lynne has Jarred Albright joining the event. Jarred is a local Calgary musician that brings his multi instrument immense talents and skills that are sure to amaze me even more live than watching his videos that had literally blew me away.
Here are a couple of video samplers for you…
http://Long Way Home: https://www.youtube.com/watch?v=CBdeazRdJB0  (Lynne & Jarred)
https://www.youtube.com/watch?v=r1JnjcDIG9w&feature=youtu.be     (Lynne with full band)
ARTIST LINKS
Lynne Hanson website: https://lynnehanson.com/