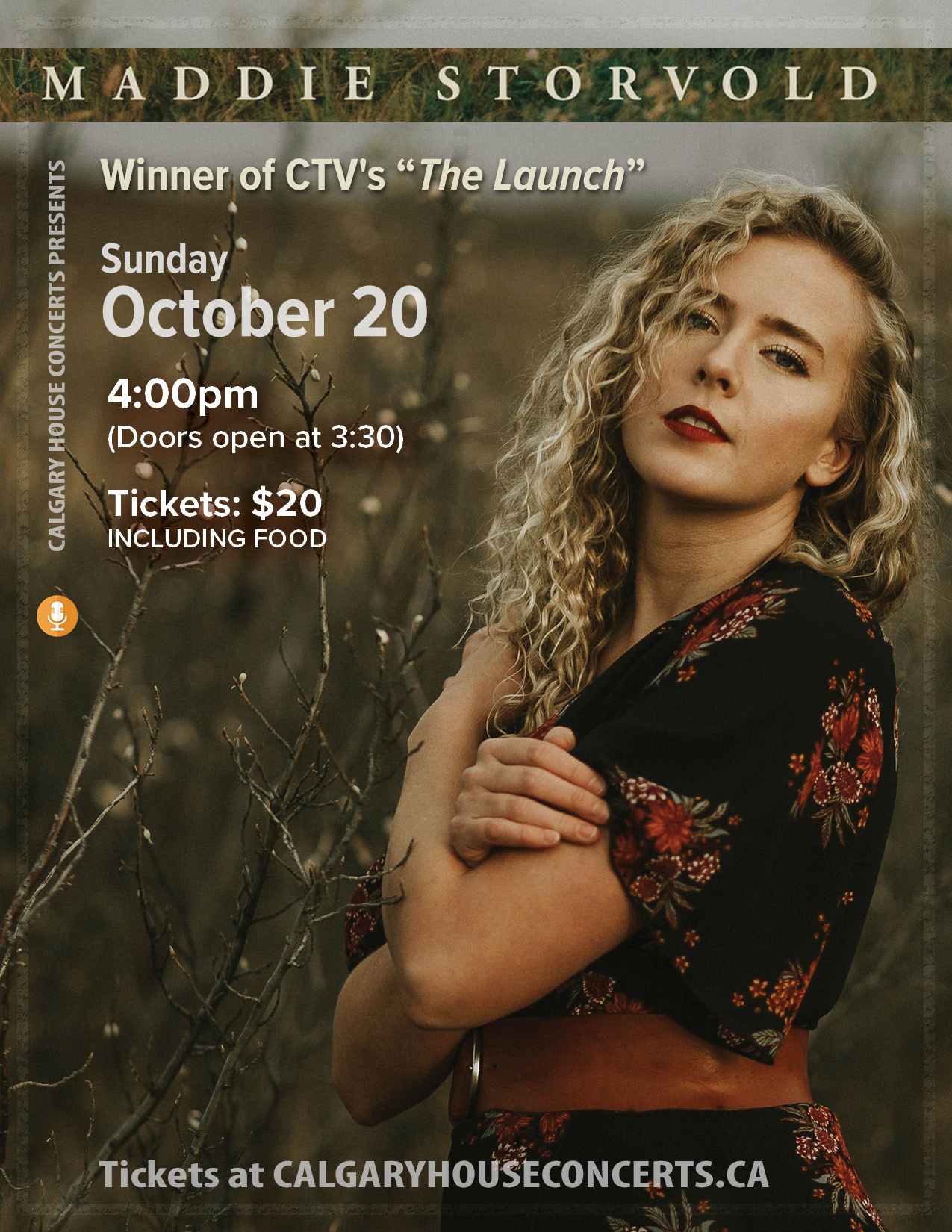 Maddie Storvold
With the goal of "uniting the hippies and the cowboys" as Willie Nelson once did decades ago, Maddie Storvold is bursting into both the country and folk communities as a fresh voice of a new generation of storytellers. Recently, she won her episode of CTV's The Launch, receiving the opportunity to record and release a country power ballad, "Don't Say You Love Me", written and produced by Bryan Adams.
"The clarity of Maddie's voice could very well be drifting out of a Greenwich Village folk club in the 1960's. Maddie's songs are political and deeply empathetic" – Edmonton Folk Fest
If you've ever seen the aurora borealis in Northern Alberta, you understand how it can be powerful, ethereal, and fluid all at once. Moving and surprising and alive. Maddie Storvold resembles that powerful phenomenon that often graces the skylines of the province from which she hails.