Artist: The Blue Hearts with John Rutherford
Date of Concert: April 15, 2018
Artist website: www.thebluehearts.ca
Artist bios:
BIG HANK LIONHART

Hank started his musical journey in Edmonton in high school in 1964. In 1965 he travelled to Seattle, Washington to attend art school and there he sang with a group called the Clouds until 1967. On his return to Edmonton, Hank joined a band called Coloured Rain toured the Cabaret circuit across Western Canada. In 1974 he joined Edmonton's premier Blues Band Hot Cottage which cemented his love for the blues. In 1979 he left Hot Cottage and moved to Victoria and formed Uncle Wiggly's Hot Shoes Blues Band until 1983. At this point Hank moved to Vancouver, formed and played for 5 years with his band the R&B Toasters then he formed the R&B Kingpins along with Jack Lavin of Powder Blues in the Vancouver area Blues scene for over 6 years. Hank moved to Edmonton in 2007 and formed Big Hank and a Fist Full of Blues. They had a great run for 7 years when Hank returned to Victoria in 2014 to resume work with Uncle Wiggly's Hot Shoes Blues Band. Since then Uncle Wiggly's won the right to represent BC at the International Blues Challenge in Memphis in 2015 and they continue to record and tour around the country. Hank has recorded 9 CD's over a 50-year career and is remains very passionate about the Blues.
MARK "WESTCOAST" COMERFORD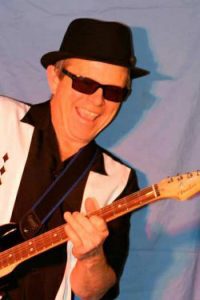 Mark grew up in a musical family and became influenced by the Blues, Folk and Rock music that his older siblings were playing in the 1960's. After high school he formed a band with a school buddy and together grew passionate about the blues. They made a couple of trips to Chicago to soak in the huge and authentic Blues scene of the time. The highlight was a personal tour of the more famous south side bars including Teresa's by Blues drummer Clifton James. Mark moved to Toronto and played around the southern Ontario Blues bar circuit. After returning home to Victoria he met Hank Lionhart through an advertisement looking for Blues musicians and together they formed Uncle Wiggly's Hot Shoes Blues Band. After Uncle Wiggly's Hot Shoes Blues band Mark formed the Rockin Devils and played around the Island including backing up Hubert Sumlin on two occasions. As well Mark was a member of the R&B Band Soul Station for a few years. Aside from the Blue Hearts he currently plays in Uncle Wiggly's Hot Shoes Blues Band where he is the main song writer and in his own group the Westcoast Blues Doctors. As well, Mark performs as a solo artist from time to time.
John Rutherford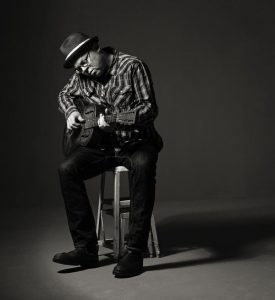 John Rutherford is a singer/songwriter and bluesman based in Calgary, Alberta, Canada. His work, laced with the tonality, phrasing and spirit of the blues, fuses a broad and eclectic range of influences creating a sound distinctly his own. Amidst a long and storied career Rutherford has performed and recorded with numerous bands and artists including The Highwater Jug Band, The Hoodoo Sons, The Ronnie Hayward Band, Front Porch Roots Revue and John Wort Hannam to name a few. A long association and a stint as a member of the house band during the blues heyday of Calgary's now legendary King Edward Hotel provided John with the opportunity to meet, learn from and perform with many of the great blues legends of our time.